Celtic Songs & Folk Music Downloads
"If you enjoy The Corries, Robert Burns, Ewan MacColl, Christy Moore, The Clancy Brothers's Celtic folk music, you'll love this..."
Welcome to my site for Celtic songs and folk music downloads. My name is Marc Gunn. I'm an multi-award-winning, rhythm and folk musician who combines Celtic music with sci fi and fantasy themes. You'll music ranging from traditional Irish and Scottish folk songs to Celtic-style songs about Firefly, Star Wars, Star Trek, Lord of the Rings, Red Dwarf, Doctor Who and cats.
Just imagine a jam session with The Clancy Brothers, The Corries, and Weird Al Yankovic, and you'll have the gist. It's Celtic music, the traditional and the twisted.
If you want to find out more about me, check out my biography. It's filled with some great info.
Free Celtic Music Downloads
Since 2000, I have believed in the power of free music downloads as a way to promote my music. To than end, I have given away millions of MP3s of both my award-winning music and also my award-winning Irish & Celtic Music Podcast. This web page is dedicated to my music.
Before we go any further, I want to invite you to subscribe to my mailing list. I send out a fun newsletter with info about my musical successes. Every now and then, I also give away free MP3s from my collection of over twenty albums.
As I said, I am a firm believer that free music downloads help to sell CDs. The record industry disagrees. You can help me prove it true. I have over a dozen free Celtic and folk mp3s that I want you to download right now... for FREE!
Download them. Listen. Enjoy. Smile. Laugh.
Then, if you like some of the music, buy a CD and help stick it to the industry.
Because I want to change your world with Celtic music.
In the meantime... Vote for Marc Gunn in the Celtic Top 100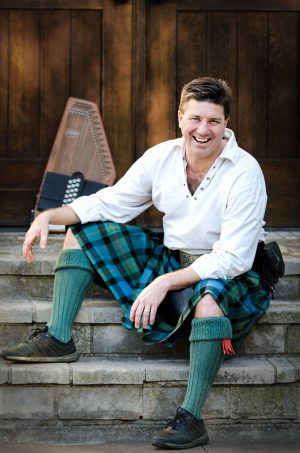 Then hit play to start listening to my music before you start downloading...
The Rules about my Free Celtic Music Downloads... Share!
If you like Celtic music, then you're in the right place. I'm not like most musicians who cling tightly to their music and don't share it. That's not me. I WANT YOU TO SHARE MY MUSIC. This is the #1 way that my music gets heard. You share it.
That's why I support the Creative Commons licenses. These licenses give you full permission to use my music for any non-commercial endeavor. That means, you can
make music videos,
create slide shows,
play it in podcasts and internet radio programs,
use it in school classrooms as educational tools, and
email songs you love to friends.
I give a lot of leeway. If you want to license my music for a for-profit project, I'm open to those too. You can license it for movies, TV or video games. You offer extemely affordable licenses to artists who want to cover any of my original songs. There are lots of options. Just talk to me.
Start Downloading My Free Celtic Folk Songs Right Here
Download a Free CD - Irish Songs for New Orleans
Riveting collection of Irish songs inspired by New Orleans blues and jazz from a variety of CDs by Marc Gunn, one of the most-prolific Celtic musicians online. This compilation CD features Celtic music from Kilted For Her Pleasure, The Bridge, Happy Songs of Death, and Whiskers in the Jar. Name your price. Pay whatever you like for this album. Feel free and easy to download it for FREE! Here's the ZIP file with your free MP3s.

Subscribe to my Mailing List for a Free Album!
When you subscribe to my mailing list, you'll get a free album called "Celtic Geek". It features one song from each of my first twenty solo albums, plus a bonus tune. Some of these are some of my most-popular songs. That's 21 awesome tracks for free! Plus, as a subscribe you will enjoy reading my newsletter 2-4 times per month with quick updates of what's happening with my music career.

Marc Gunn's Podcasts
Did you know that my podcasts have been downloaded over 10,000,000 times? Yup. It's a fact. I have published many podcasts over the years. My main one is the Irish & Celtic Music Podcasdt. It has one a couple times in the Podcast Awards and is the biggest Celtic podcast in the world. Over 200 hours of great Celtic music is free and at your fingertips. Subscribe!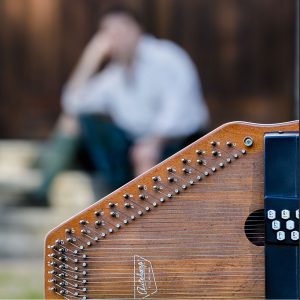 More of my Celtic Music Websites
I have a LOT of websites that offer free Celtic MP3s. I'm gonna try and list some of those sites right here.
Irish Song Lyrics
Years ago, I decided to teach people Irish and Celtic songs the way I learn them, by ear. Thus was born, my Irish Song Lyrics website. Not only will find song lyrics, but you'll also find numerous Celtic MP3s that you can download through the site. Look for the podcast in particular.

Brobdingnagian Bards - Free Music Downloads - Scottish Irish MP3s
I first started giving away music with my old band. We gave away over a million MP3s as a group. We've been called "legendary" and were one of the Top 10 bands on MP3.com (of all genres). You can download over 20 MP3s from this website. Oh! Also check out the Celtic Lyrics page which is the original Brobdingnagian Bards original version of the Irish Song Lyrics website but highlights more of the Bards' music.

Free Cat Song MP3s
Do you love cats? Do you love Celtic music? Then download these crazy fun Celtic cat songs from my Irish Drinking Songs for Cat Lovers album series.
External websites with my Free Celtic Folk Music Downloads
Celtic MP3 Download Pages
This section is a bit old, but I want to update it. Each page is dedicated to more specific set of keywords. I will update you as I add more pages.
Links and Articles